Posted by Midwood Flower Shop on Apr 5th 2020
Golden leaves, chill in the air, autumn is finally here! Celebrate this season with flowers and bouquets from Midwood Flower Shop in Charlotte. Often, autumn brings about numerous occasions for decoration, whether that be for Halloween, Thanksgiving, or to simply spruce up your home. Midwood Flower Shop creates a variety of options so you can find the perfect decoration for any event. Start this season off on the right foot, here are some ideas:
When there's autumn, there's Halloween! This day has a rich history behind it, and there are many ways to decorate for this holiday. Interestingly, when Halloween originated, people would paint their faces and dress as ghoulish creatures so the dead could not recognize them as human and instead, an equal. This is where our traditions come from today. Historically, people used pumpkins to supposedly ward off vampires. Protect yourself against vampires this fall with our bouquet called the Flowering Pumpkin! This bouquet is arranged with a pumpkin as its base and a variety of flowers organized on top.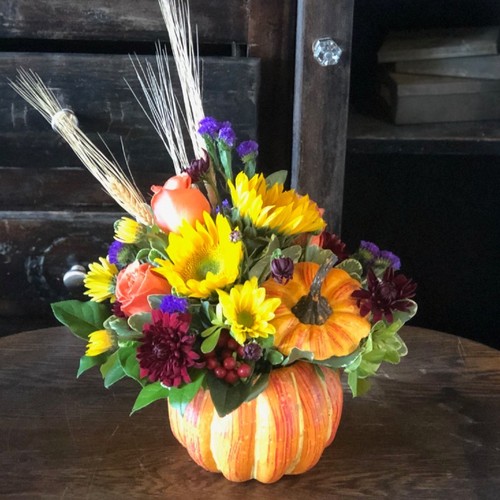 Another holiday that calls for flowers is Thanksgiving. Thanksgiving originated after a relentless winter and the people were relieved to have a substantial harvest. They wanted to say thanks for this harvest and therefore, Thanksgiving was born. This celebration has been ongoing since. Perhaps you're having family and friends over for a tasty turkey dinner. If so, you can create a cozy atmosphere with bouquets. This will put your guests in the spirit of autumn! If you are invited to a Thanksgiving dinner, say thanks with a bouquet as a gift. This is a nice gesture for the party hosts. Everyone will enjoy their dinner with the beautiful blooms and fresh aroma of these flowers. Our Fall Themed Garden, is the perfect arrangement to celebrate Thanksgiving's harvest with your own mini garden.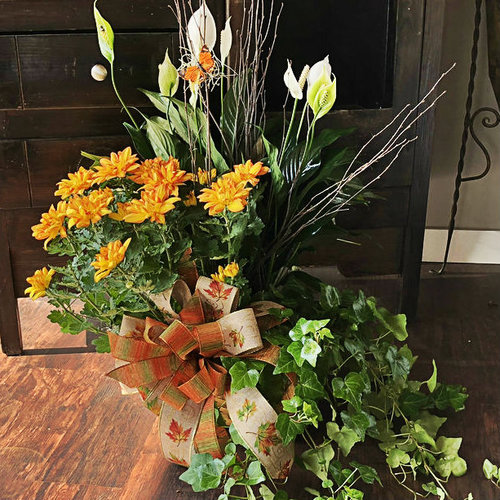 Apart from Halloween and Thanksgiving, it is always fun to decorate your home for your own autumn aesthetic. Autumn color schemes are often rich with reds, oranges, yellows, purples, browns, and greens. Depending on your preference, our team has a large variety of bouquets to choose from. Kale is often sought after due to its tolerance to cool temperatures and attractive dark green hues. Another classic choice are roses. Roses are commonly referenced in spooky movies and masquerades. This may be why roses are always a tasteful choice for autumn. Our team combined these two favorites in an arrangement called Roses & Kale. Decorating for the season has never been easier!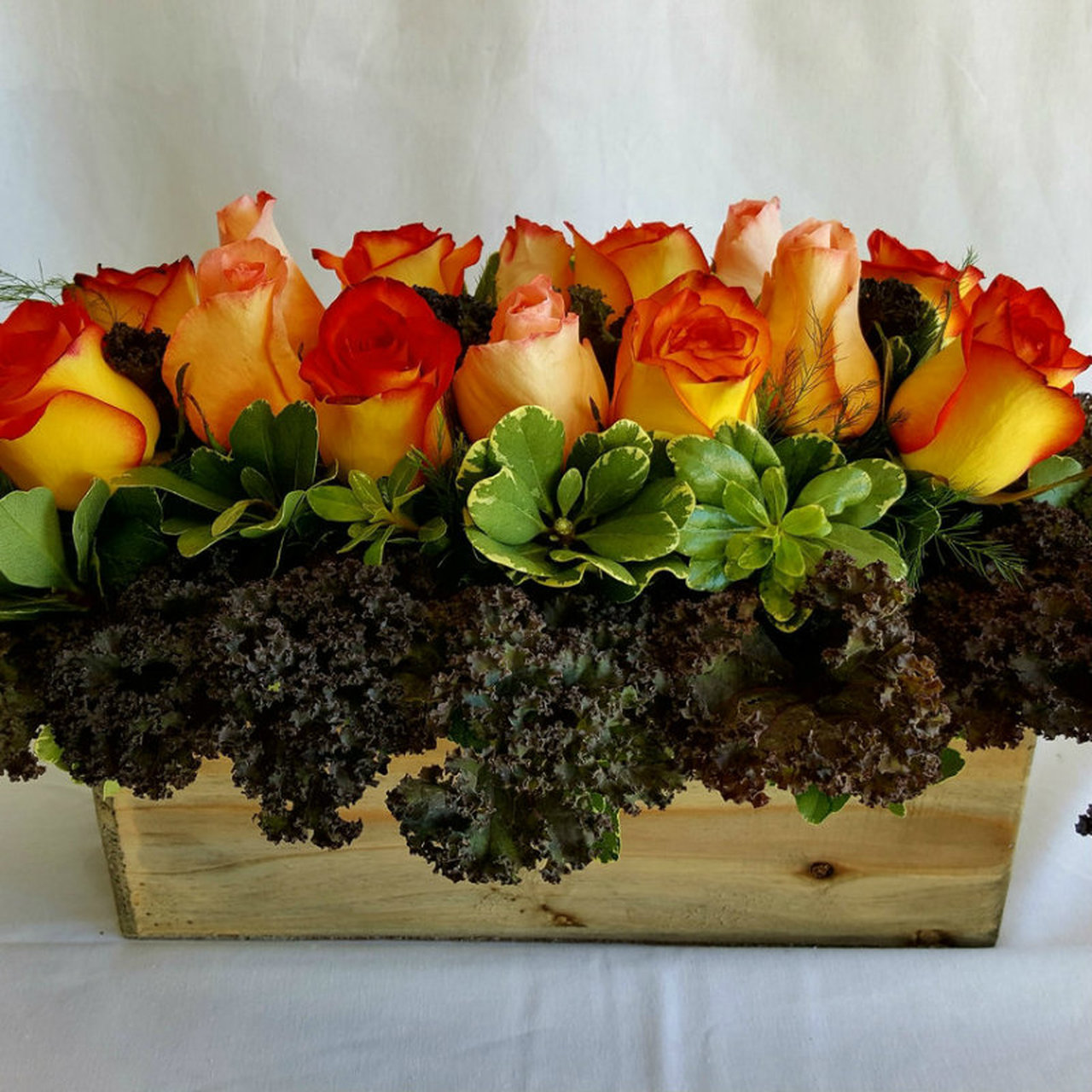 One of our favorite seasons is finally here! The changing seasons always bring about new beginnings, family gatherings, festivities and much more! At Midwood Flower Shop in Charlotte, our team can help you find your ideal bouquet for any moment. Autumn is one of our favorite seasons, with the crispness in the air, we know it's time to create beautiful pieces to make you and your family feel warm and cozy. Check out our website here to see where we deliver to: https://www.midwoodflowershop.com/pages/charlotte-flower-delivery.html